Change your offer
To change the offer, go to Accounts > Edit - ⚙️ the relevant account: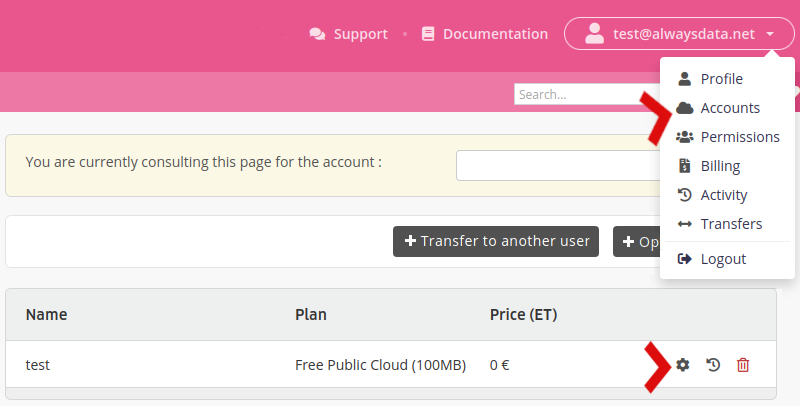 .
You can change the pack and the commitment period. The invoice for the new subscription is generated the next day and you will have 30 days to pay it.
In the following cases, contact support:
Take a Private Cloud (or change its configuration / commitment period),
Move the accounts to a Private Cloud server (and vice versa): the accounts are "black boxes" that the support team can easily move from one server to another without touching its content,
Change the commitment period for an IP subscription.
Prorata refund
A prorata refund is automatically made to the prepaid account:
when changing to a higher or lower offer,
when migrating accounts to a Private Cloud.
This refund can only be used to pay future invoices.
No refund is made when changing for the free pack - contact support so that they can assess your situation.