How to delete an account
You can delete an account (e.g. my_project) or your profile (e.g. <name@example.org>, the my_project account owner).
Delete an account
Go to the Accounts menu and click on the trash for the account to delete.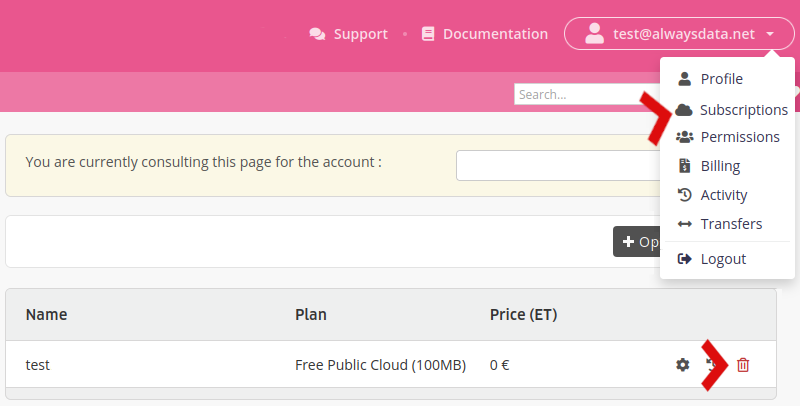 This will delete all of the domains, e-mail addresses, websites, files, databases (…) linked to this account.
Delete your profile
Go to the Profile menu and click on Delete this profile.

This will delete all of the accounts attached and your history.
Once this operation is done there is no way to undo it.