Delegating a Domain
To allow another alwaysdata user to use a subdomain belonging to your domain, you need to grant them permission.
To do this, go to Domains > Details of [example.org] - 🔎 > Delegations > Add a delegation.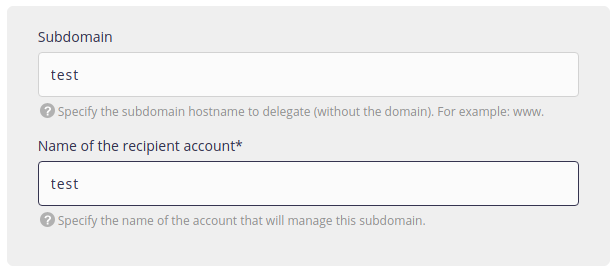 Do not place the root in Subdomain. For example, by putting www.example.org in this box, you will create a delegation for www.example.org.example.org.