Check If an Email Has Successfully Been Sent
You have access to outgoing logs in the menu Emails > History.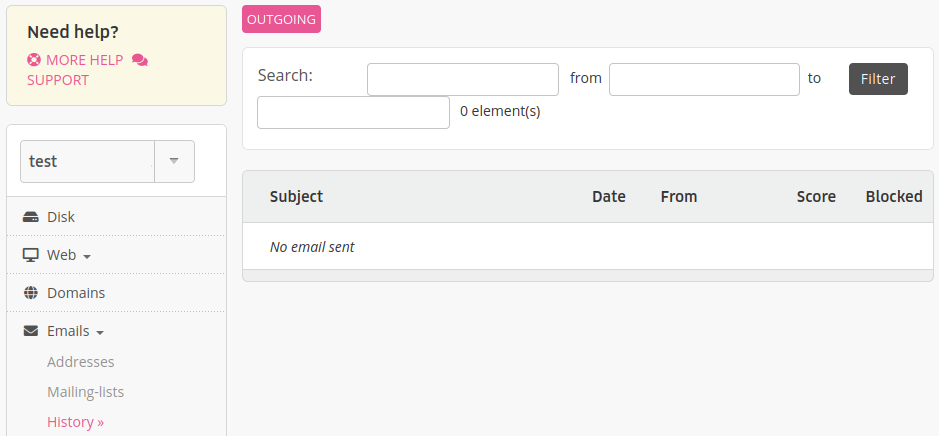 Blocked: if the email has been blocked by alwaysdata's antispam. Must not be confused with a bounce which includes other reasons.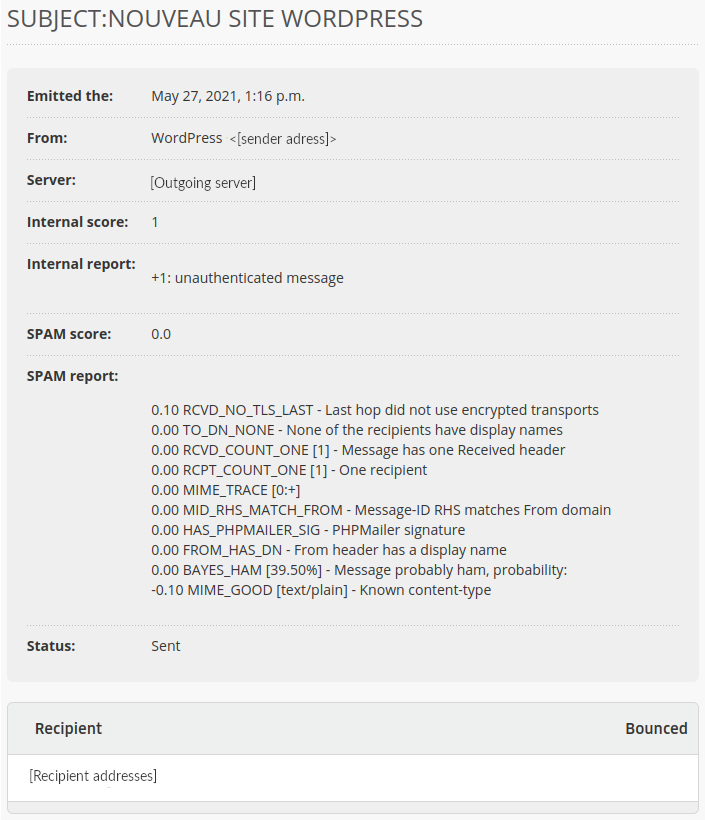 Internal score: score given by alwaysdata's antispam,
Internal report: details of alwaysdata's antispam score. It takes int account the Rspamd score,
SPAM score: Rspamd score,
SPAM report: details of Rspamd score.
By default only emails sent in the last 7 days are displayed. To find another use the filters.