Configuring Outlook
Connection information reminder
In our examples we consider the following information:
Account name: test
Mailbox: test@alwaysdata.net
They must be replaced by your personal login information.
Computer
Go to Files > Information > Add an account.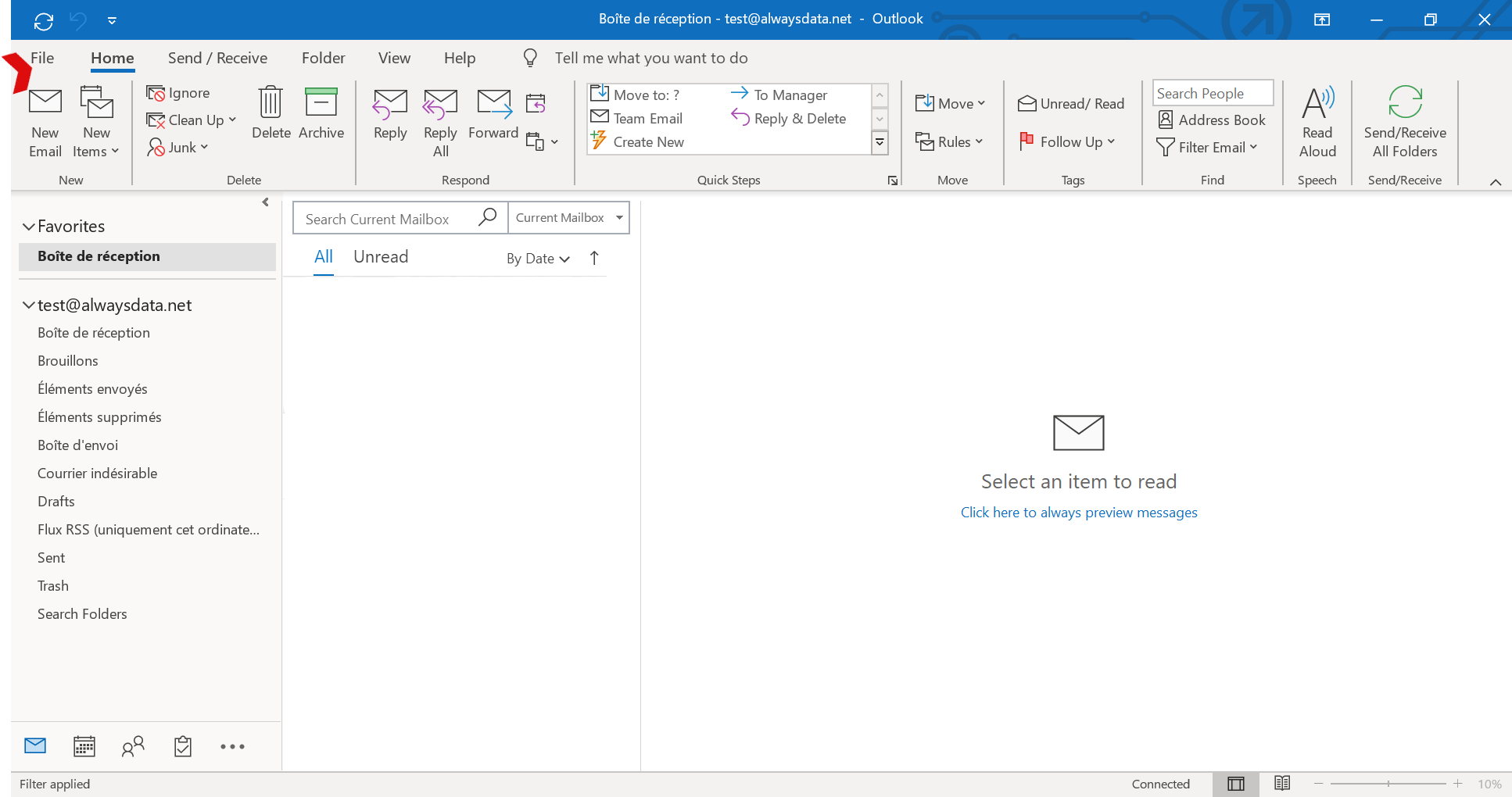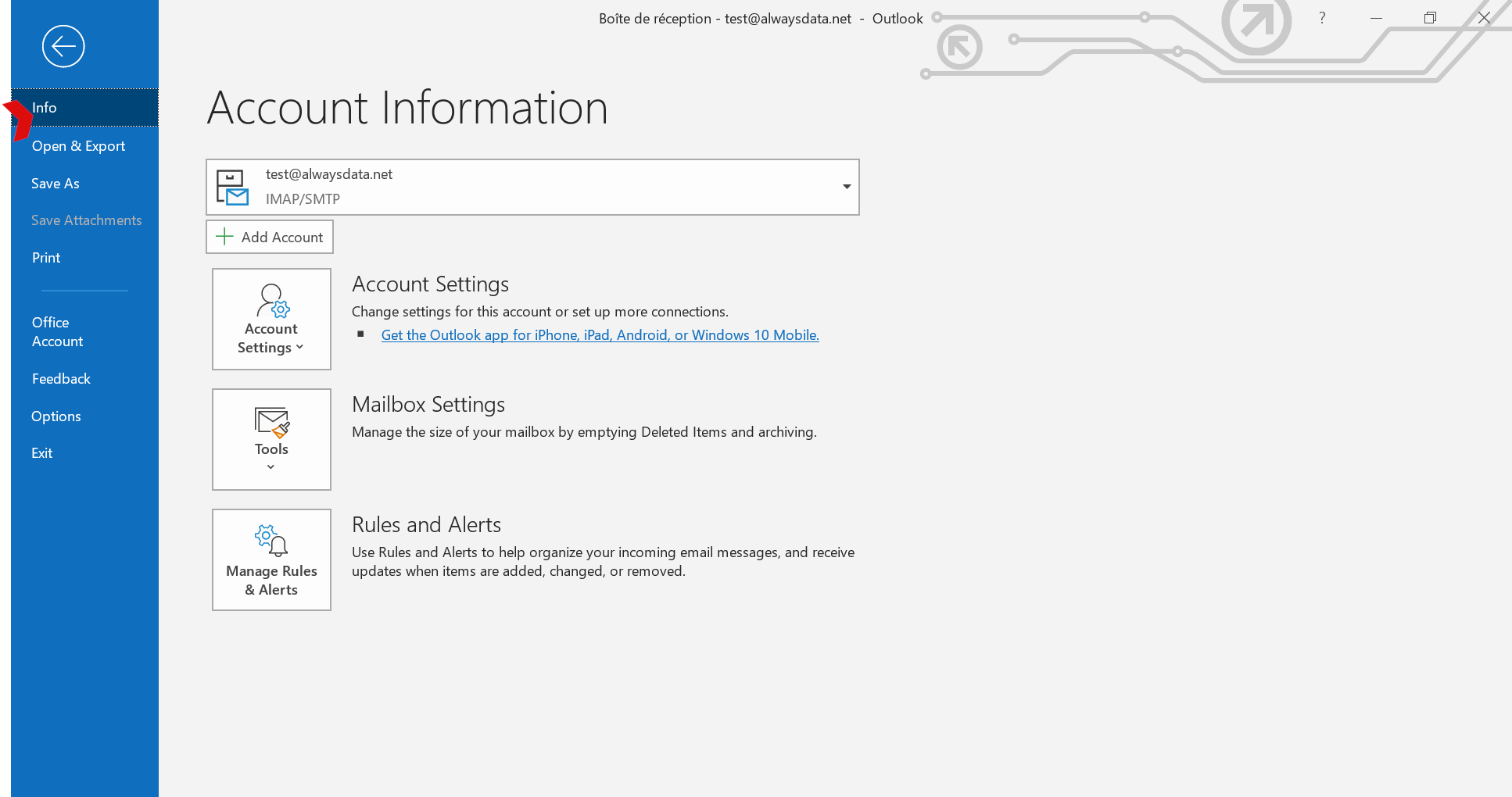 Configure the account by hand.
Choose POP or IMAP.
Check the Demand Secure Password Authentication (SPA) on connection box.
Mobile
Go to Go ahead > Ignore if the > Advanced IMAP or POP3 account types are offered.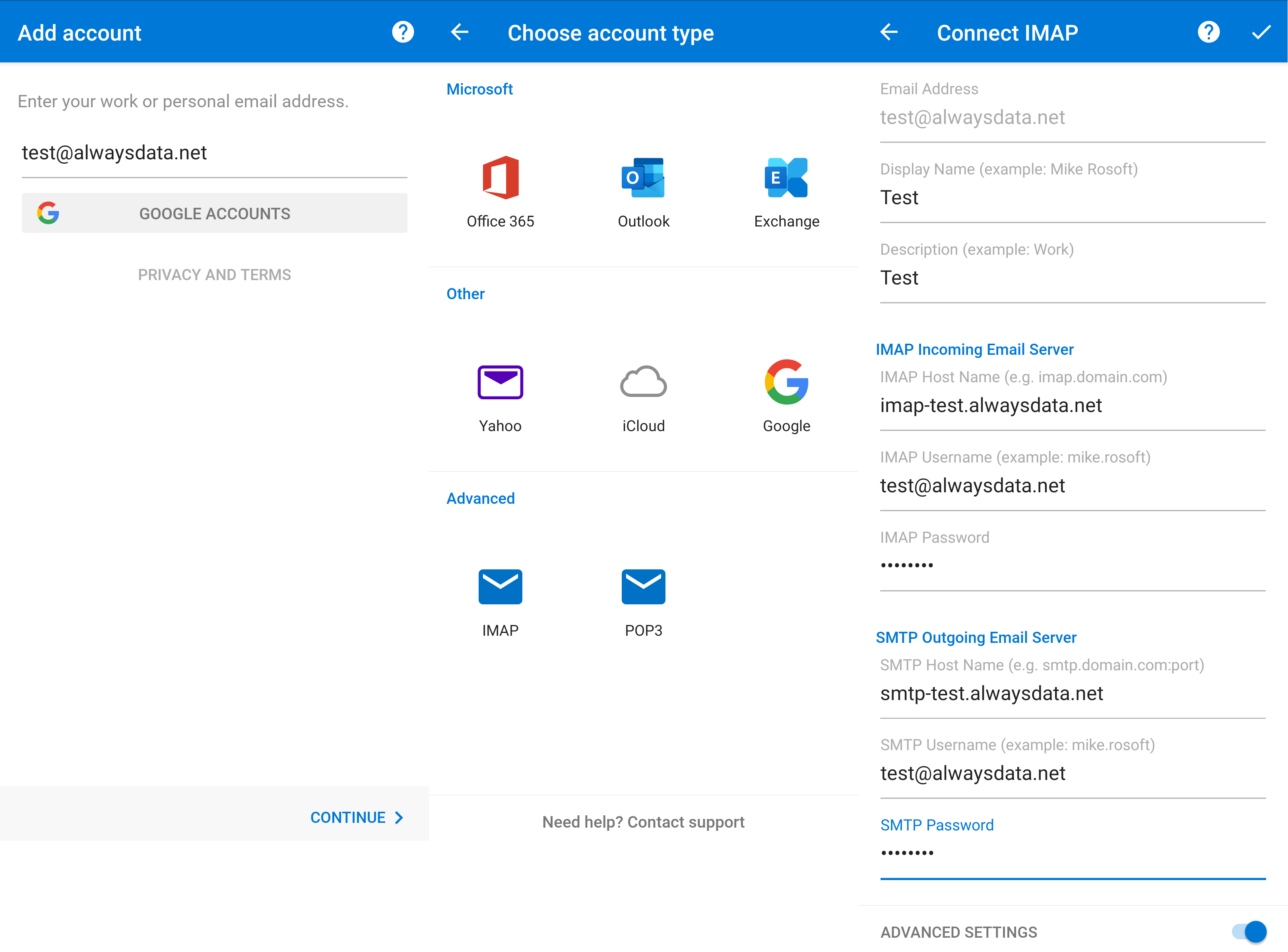 Click on Advanced settings to specify the host names.