Uploading Files with FileZilla
Connection information reminder
FileZilla is a free FTP client that works on all operating systems.
In our example, we are using the account test and its primary FTP user. Replace it with your personal login information.
Go to Files > Site manager > New site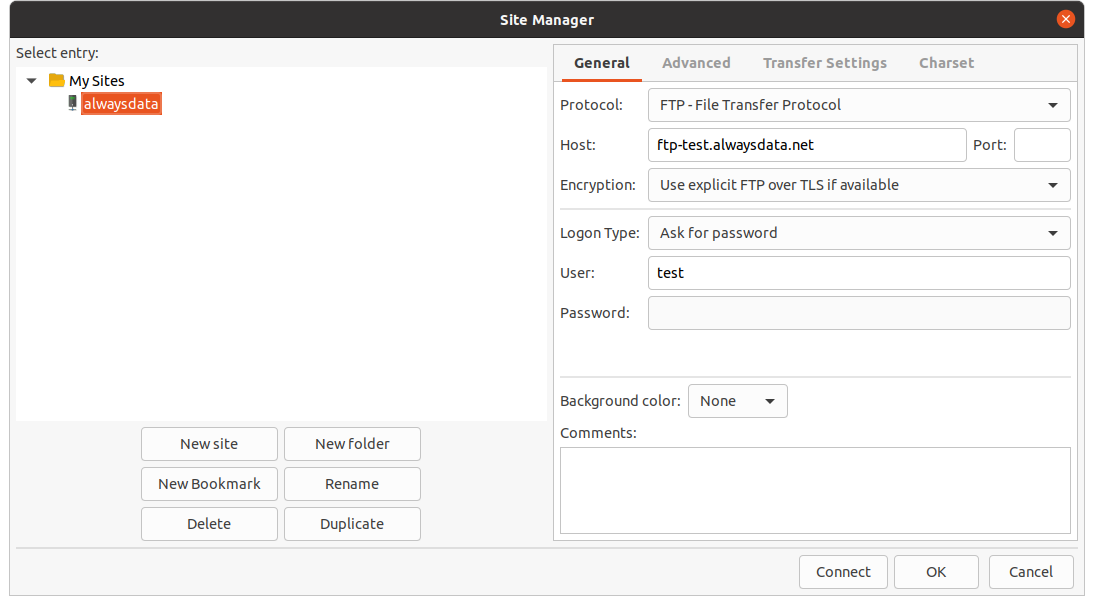 Enter your login information (hostname, username, and port) and then click on Connect
Enter your password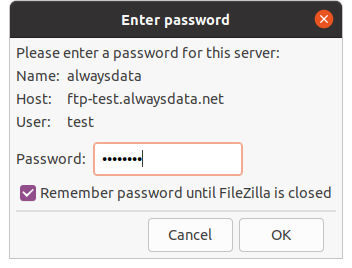 The connection is established, and now you can simply drag and drop files from the Local Site directory to the Remote Site directory.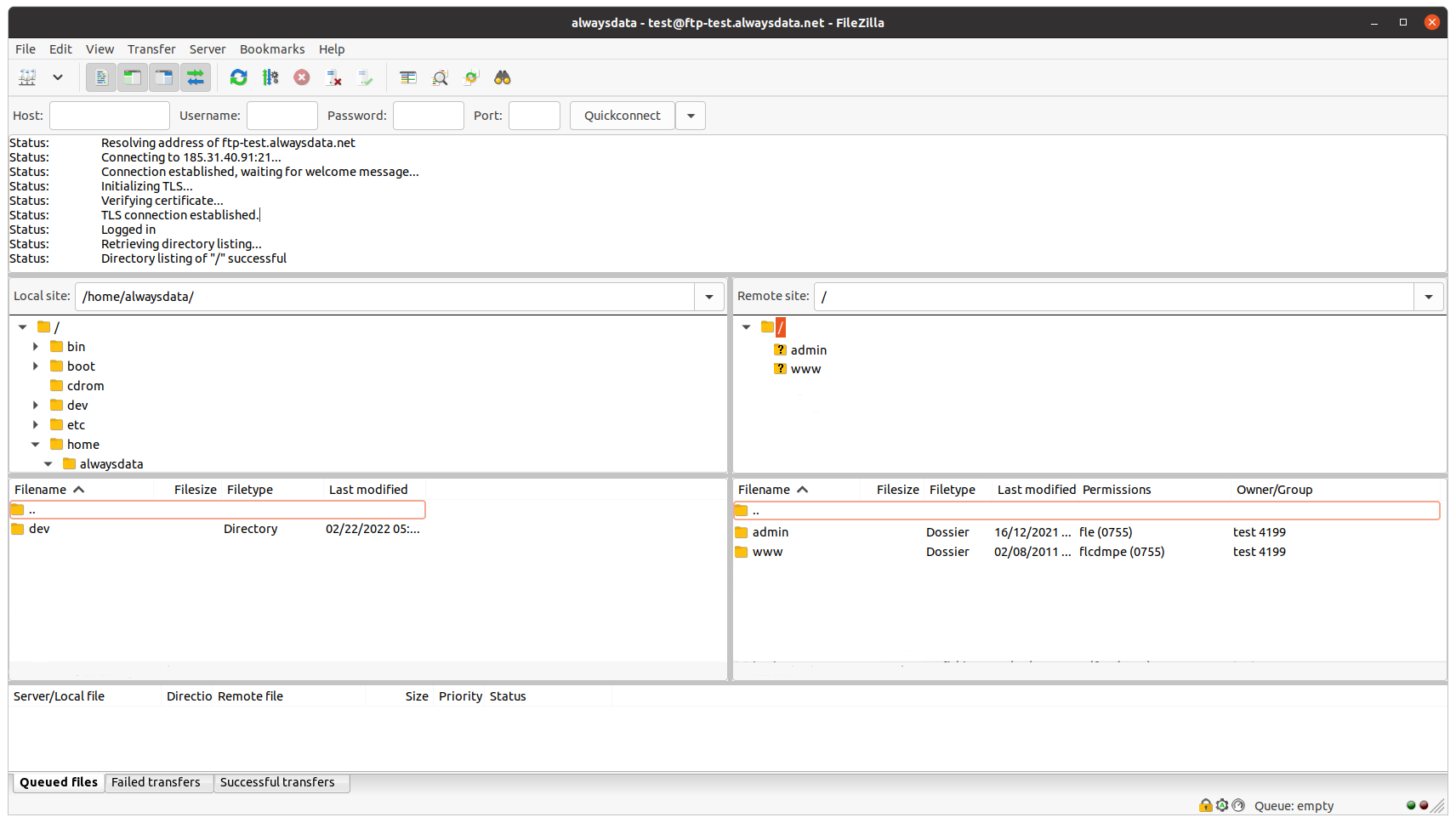 Put the files directly into the www directory.