Creating an SSH User
To connect to your account using SSH, you need to have a user. By default, a user with your account name was created with the account. You can administer your SSH users from your administration interface, Remote access > SSH tab.

Name: SSH user name prefixed with your account name,
Password: the password assigned to the user. It is required for the first SSH connection; Once this is done, a key connection can then be used,
"HOME" directory: the directory where the user finds their connection,
Shell: your user's command interpreter.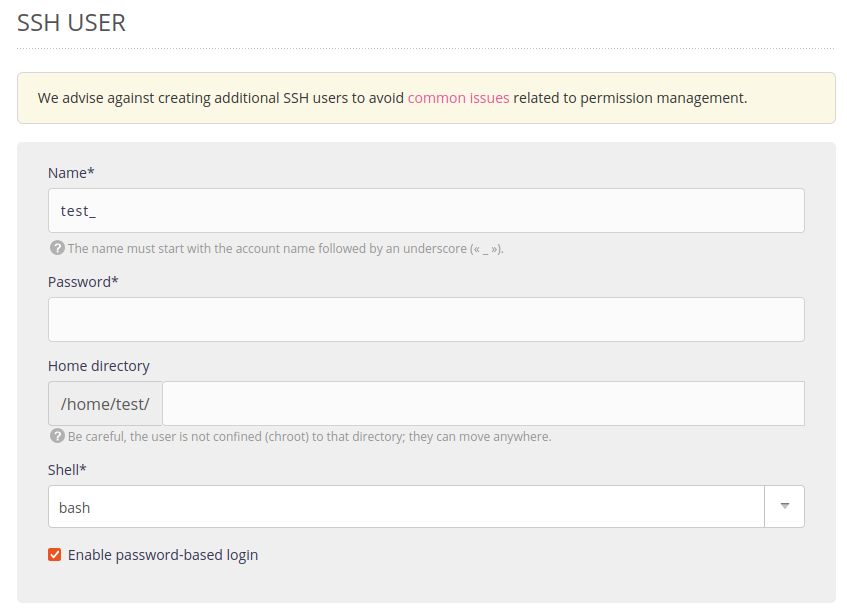 Unlike FTP, SSH does not propose any isolation. Hence, users can move around freely in all of the account directories.
Even if this is not recommended for reasons relating to rights on folders and files, you can create as many SSH users as you wish.