How to Renew a SSL Certificate
When you renew the SSL certificate with your supplier, they should provide you with a file containing the new certificate.
On your alwaysdata interface - Advanced tab > SSL certificates - modify the current certificate.

Change the Certificate field in order to include the content of the file provided by your SSL certificate supplier.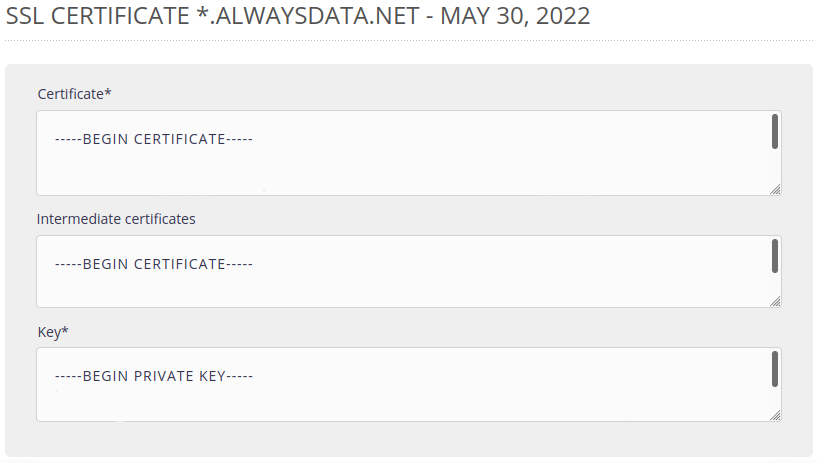 The certificate is now updated and its new expiration date will be displayed.