Admin: 2 Factors Auth
Two factor authentication is used to secure access to a portal by checking the identity of the person connecting by linking two methods.
The technology chosen by alwaysdata is a Time-based One Time Password (TOTP) algorithm: sharing an individual and single use secret code between our database and the client secure authentication applications.
To use it, go to Profile to activate Two factor authentication.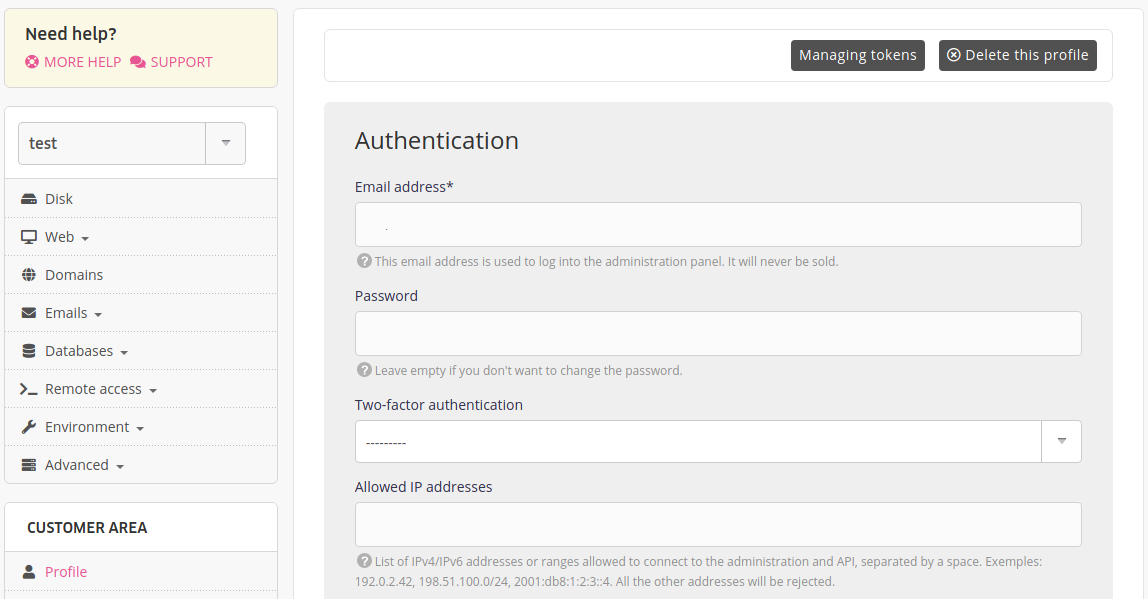 This will allow you access to your personal secret code and QR code.
Then you can configure your TOTP application that will send you a single use security code to be specified the next times you connect to your administration interface. This security code is renewed every 30 seconds (using a calculation based on the time or a meter).
In the case of loss of two-factor authentication, send an email to contact[at]alwaysdata.com to deactivate it. An identity document will be requested.
OTP applications
---
Two-factor authentication is also available in SSH for users of our alwaysdata Private Cloud offers