Using The Custom Apache Type
The custom Apache type is used to run sites served by the Apache server that do not use PHP or HTML.
If you only wish to add global directives to Apache, change its configuration in Web > Configuration > Apache.
Go to the Web > Sites > Add a site menu.
Name: used for display purposes in the alwaysdata administration interface, it is purely for information purposes,
Addresses: the addresses used to reach your site (*.example.org for catch-all),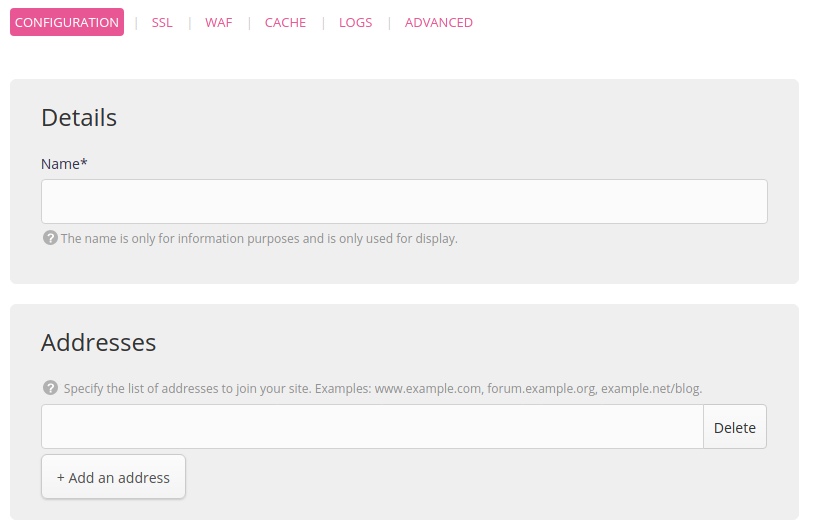 Type: Custom Apache,
Global directives: directives that apply to all of the sites served by Apache,
Virtual host directives: Apache directives for the relevant site.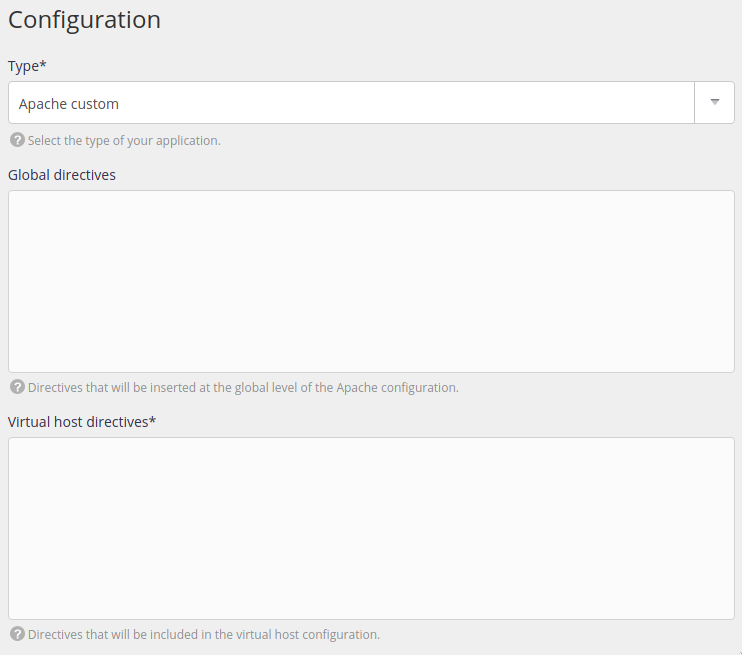 All of the modifications will impact the $HOME/admin/config/apache/sites.conf file. Apache error logs are available in file $HOME/admin/logs/apache/apache.log.