Using User Program Type
To run a web program that does not use one of the other types of site you can use the User program.
It may be used for Java, Scala, Go, Lua, Erlang and many other languages.
Go to the Web > Sites > Add a site menu.

Name: used for display purposes in the alwaysdata administration interface, it is purely for information purposes,
Addresses: the addresses used to reach your site (*.example.org for catch-all),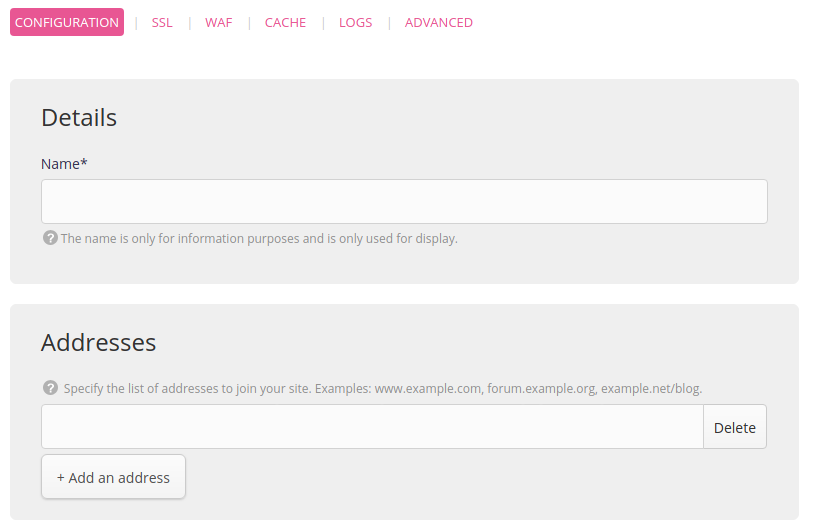 Type: User program,
Command: command to run to start the program. Your program's HTTP should point to the IP address and port provided in the explanatory text,
Working directory,
Environment: environment variables so that the program will work.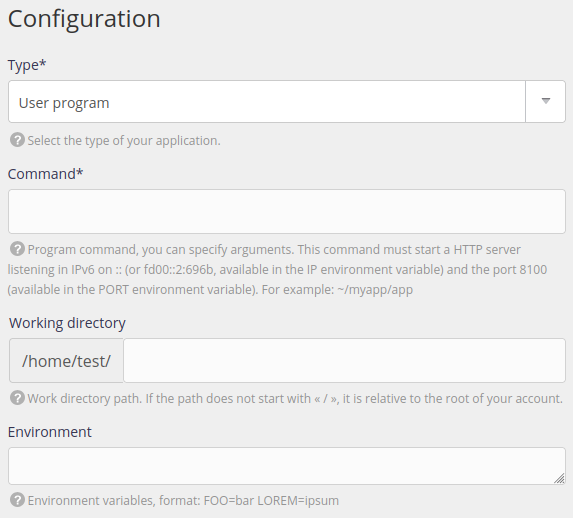 Before setting up the site, you can test running the program in SSH.
If the program will not run, the sites logs available from the $HOME/admin/logs/sites/ directory may help you.